About us: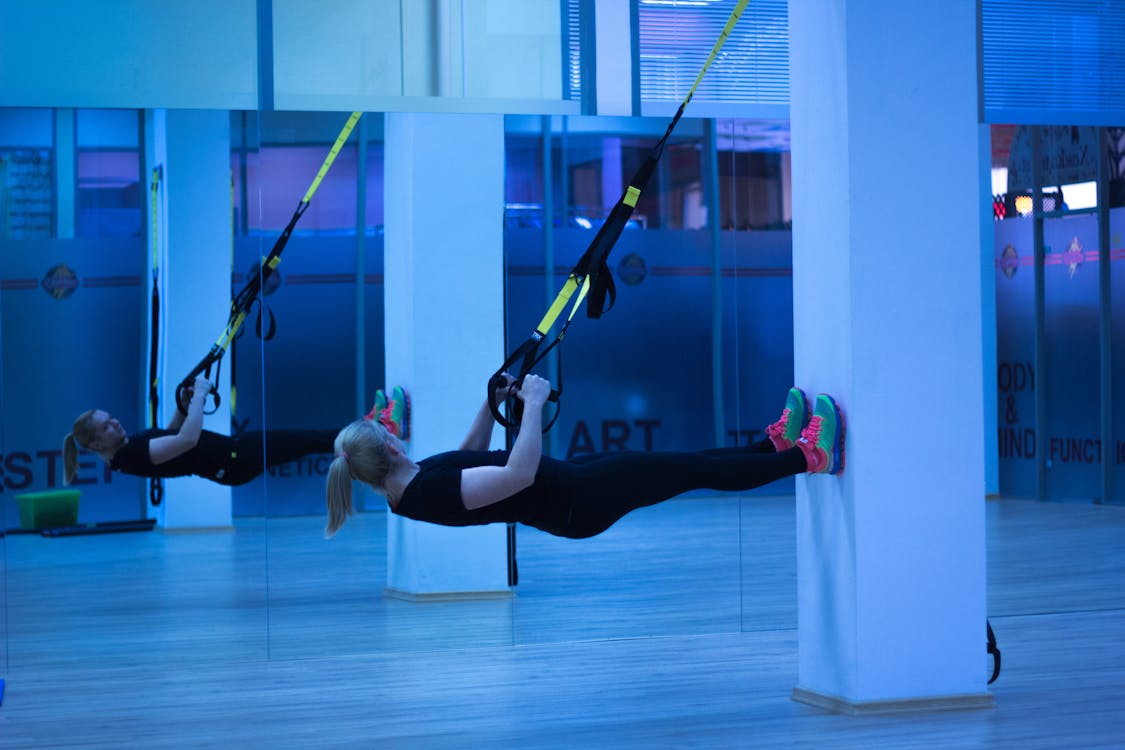 The Firm Gymnasiuim started with Bryant Sharifi's love for Athletic Performance Training which trains all the physical, mental, and spiritual components necessary to excel in a given sport. While he was a Personal Trainer he coached his clients to improve their overall health and fitness performance using similar concepts that elite athletes incorporate in their training regimens. What he found was that clients needed a balanced workout that efficiently trained them to perform better in their day to day lives. This includes fat loss, strength, core, mobility, posture, coordination, cardiovascular endurance, energy enhancement, stress relief and more. In order to target all these variables, Bryant created the P4L system which incorporates four big elements to performing better:
1) Foundational Movement
2) Functional Strength
3) Athletic Training
4) Metabolic Conditioning.
WHAT'S INCLUDED IN YOUR PERSONAL FITNESS ASSESSMENT
We will evaluate your fitness baseline – movement analysis, imbalances, athleticism, body fat, and nutrition –  your strengths, weaknesses and keep track of your progress as you improve!
Membership Fee
A complimentary goal assessment is included upon request with all monthly packages of 8 sessions or more.
Drop-in Rate
$35 per session
Packages  
$120 for 4 sessions month to month (auto-monthly billing)
*$20savings = $30/session
$215 for 8 sessions month to month (auto-monthly billing)
*$104 savings = $22/session
$225 for 12 sessions month to month (auto-monthly billing)
*$195 savings = $19/session
$255 UNLIMITED month to month (auto-monthly billing)
*$300+ savings = $10-$16/session
$699 UNLIMITED for 3 month commitment
  *10% discount off unlimited month to month  
     *$230-$505+ savings/month  = $9-$14 session
$1,249 UNLIMITED for 6 month commitment
     *20% discount off unlimited month to month
*$255-$530+ savings/month  = $8-$13 session
7 reasons to choose The Firm Gymnasium:
Private studio – no feeling self-conscious working out in front of lots of gym members. No disrupted training sessions waiting for equipment to become available, no stress, no hassle just 100% focus! Access to all the best commercial grade gym equipment without the disruptive gym members! Maximum 2 trainers and their clients in our studio at once plus you have your own private training area and equipment!
Proven results – a long history of results achieved by a wide range of people. We are not a one trick Pony! Read our clients' Testimonials >>
High levels of client satisfaction – At any one time, over 75% of our client base have been training with us weekly for more than one year and over 60% for 3 years or more. Prior to joining us, most of these are people who could not maintain any more than a few weeks training by themselves before giving up.
If you pay peanuts, you get monkeys! At The Firm Gymnasium we pay our trainers above market rates. Therefore we are able to attract and retain high calibre trainers,
and crucially with a number of years' experience training a multitude of different clients.
3 heads are better than one – At The Firm Gymnasium the team meet regularly to brainstorm new ideas, share expertise and generally broaden each other's knowledge, meaning our trainers will always be at the forefront of the latest scientific developments.
Pay monthly – Rather than pay for a lump sum upfront for a large batch of sessions, we enable clients to pay monthly to help ease your cash flow!
Unrivalled Support – clients typically spend 1-3 hours per week with us. There are another 160+ hours left per week for clients to fend for themselves. These 160+ hours per week are crucial for success. Rather than an 'out of sight, out of mind' attitude, we offer clients amazing support via our The Firm Gymnasium's members website where you will find healthy recipes, exercise and stretching videos, meal plans, food shopping lists, health, fitness and nutrition articles, motivational pages and much more. We even have a private Facebook members group where clients can easily communicate with their trainer outside of the sessions and with each other to benefit the power of group support!